Tattoo and Piercing Shop in Cheyenne, WY
The T.R.I.B.E. Zoo, LLC Tattoo is your destination for amazing tattoos, professional piercings, custom tattoos, and more. We work one-on-one with our customers to make sure they're projecting an image of themselves that's truly personal and exceptionally unique. Stop in today to speak with our artists and to schedule your tattoo or piercing appointment. Piercing walk-ins welcome!
Fresh Ink from True Artists
Sick of tattoo and piercing shops that turn out the same tired designs, from unimaginative artists who just follow the trends? If you want a truly unique tattoo, done by an amazing artist, in a style and design that's truly fresh and unique, The T.R.I.B.E. Zoo, LLC Tattoo welcomes you. Our tattoo and piercing shop in Cheyenne, WY was founded on the idea of individualism—we help our customers discover their own unique style, no matter what it may be. From photorealistic portraits, to lighthearted cartoon images, traditional tattoo styles to modern styles like biomech and watercolors, and beyond, we welcome every style of art at our shop. Bring us your custom tattoo designs or let us create one for you—either way, we promise you'll be blown away by the results.
We're also your destination for safe, experienced, professional piercing in Cheyenne, Altvan, Laramie County, Ranchettes, and South Greeley, WY. Our shop abides by the highest sanitary standards and industry best practices, to ensure you're getting a body piercing that's safe and done right, to avoid infection and complications. We even go out of our way to provide you with aftercare products to ensure it comes out looking great. Got a piercing or tattoo you regret? We can help with that too! Whatever your body modification needs, visit The T.R.I.B.E. Zoo, LLC Tattoo. We welcome you and your style!
Graphic Design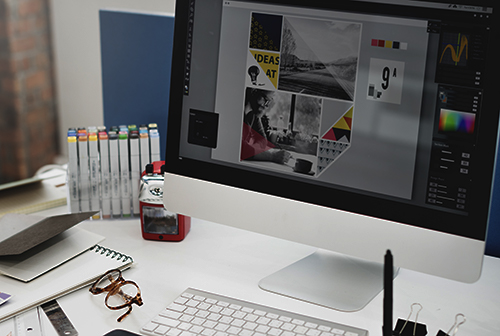 In addition to tattoos, our artists are also available to lend their talents to your graphic design needs. We design for private customers, as well as businesses and organizations seeking unique, professionally-designed images. From logos to branded images, commissioned painting and mural and beyond, we're artists first and foremost, welcoming your design requests!
We do in-house graphic design work and have a full staff of talented artists to create unique images for you.
We offer free consultations and quotes on tattoos
From consultation to aftercare and beyond, we're your complete tattoo and piercing shop. We look out for our customers!
Express Yourself
From a new piercing to a work of art tattooed on your skin, we're here to help you create the personal style that exemplifies you. Contact us today to schedule a tattoo or piercing appointment. Piercing walk-ins welcome!
Clients choose us among tattoo and piercing shops in the following areas and surrounding counties:
Cheyenne, WY
Ranchettes, WY
Pine Bluffs, WY
Laramie, WY
Laramie County, WY
Wheatland, WY
Wellington, CO
Loveland, CO
Greeley, CO
Ft. Collins, CO
Kimball, NE
Sidney, NE